Reduce And Recover Bad Debts
The key to successful collections is prompt and decisive action as drawn-out collection of outstanding accounts typically leads to non-payment. Relying on our global networks, strictly legal collection channels and bureaucratic capabilities, our skill sets help you get paid on time and on your terms.
Engage our Debt Collections service and convert your Account Receivables to 'Account Received'.
What We Leverage To Improve Your Cash Flow

Our global expertise provides access to vital insights enable more effective collections along with our network of independent attorneys and bureaucratic capabilities to ride on.

With in-house call centre facilities, debtors will be addressed, via telephone and post, by our specialists operating from a representing office that is closest to them.

Our professional collectors and receivables management team streamline your cash management process, from original invoicing to final collection of your funds.

Regardless of the origin of your accounts (local or foreign), be assured of the highest level of service and professionalism from our vast network.
Outsourcing services provide a flexible and effective way to support your cash management process, from original invoicing to final collection of funds. It also allows your staff to concentrate on core business activities by saving time on supplementary tasks. This service involves four stages of receivables management.
Confirms the correctness of invoices
Categorises your debtor's payment status through SCCB's database
Appropriate telephone calls/letters to touch base and validate the claims.
Communicates with your customers regarding the next intended action, records results and reports back to you efficiently.
A professional means of recovering outstanding accounts whilst maintaining excellent client relations.
Manage your personal and consumer debts
Issue a legal claim against your debtors to make a demand for restitution
A comprehensive status update of successful and outstanding debts
Delicate accounts can be forwarded to solicitors or agents on your behalf
Full support in managing your accounts to ensure you are in good hands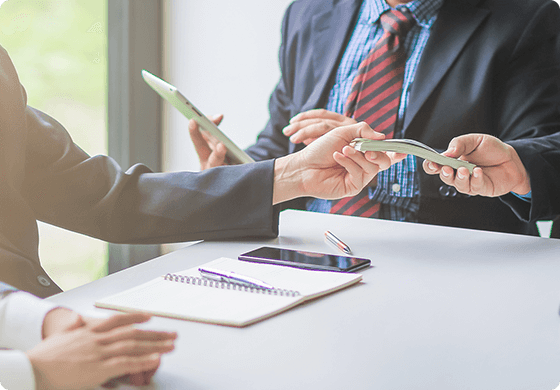 No Collection, No Commission
Choose from flexible option of service packages that suit you best – all at a rate you are comfortable with. Be assured that a commission will be charged only if the debt is settled. We customise our services to meet specific needs (collection schedule), and tailor our collection efforts for each claim, to ensure not only does your business receive our undivided attention, but also every claim.